A good friend of ours has decided to embark on a new venture. He's leaving his feathered friends behind, and instead starting a business taking small groups on tailored excursions. Building on his previous work as a driver and guide on overland tours in exotic places. He will be taking clients on tours of the UK, visiting places of architectural, agricultural and historical interest and will organise all travel and accommodation too. He already has his first group signed up and they're coming all the way from Chile. It's going to be a whirlwind tour, covering the length and breadth of the UK, should be good fun.
Business card, Colorplan in imperial blue, 350gsm and satin silver foil finish.
Folio with button & string fastening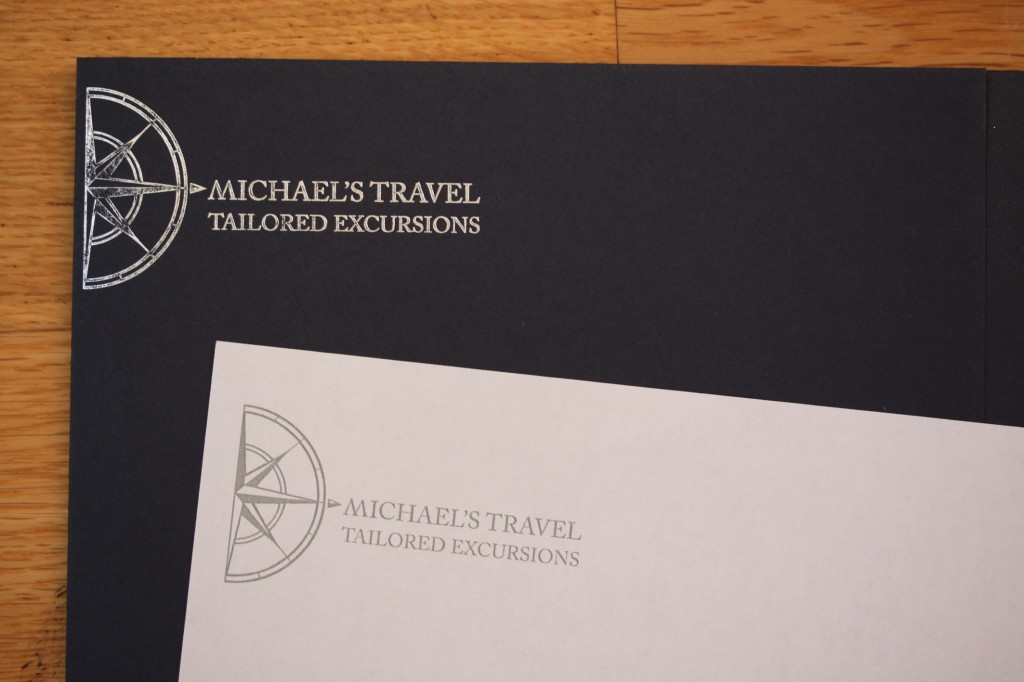 Letterhead & folio cover
We decided to use the compass motif in the end as it was ambiguous enough to cover the breadth of his tours and subject matter, but also suggestive enough for the work he will be embarking upon. It also allowed us to play with the placement of the motif, turning the compass on it's head so the W becomes the M instead. This was initially going to be a letterpress brief, but the simplicity of the job felt like it needed something just a little more special. The foil finish did just that, and the distressed finish you get on the navy stock, gives it a more vintage feel. A happy customer. Michael's surname incidentally is Barker which translates as shepherd, perfect for someone who will be looking after and guiding individuals. We wish him all the luck in his new venture.