Today I dropped off P&R's wedding invites, felt like I was walking round London with a million of your finest pounds. Precious cargo : ) I was relieved to hand them over to Polly who loved the end result, hooray! It was great to catch up and hear the latest wedding plans, it's going to be a great do : )
Setting up, plate – check, chase locked and ready to roll, check, funny drawing layout thing, check…
Charlie yet again coming into his own – loving the foiling process, so satisfying and so immediate.
Stacked and ready to go for the next round. Polly decided on screen printing the text over letterpress so we could achieve a nice contrast between the debossed foil layer and the flat colour achieved with screen printing.
Ink mixed, alignment set. Went for a cool grey in the end to contrast against the warmer tones of the soft matt gold foil.
Loving the mix of screen and foil, both have very immediate results which you can't fail to get excited about.
See what I mean? Grey and gold, yum, yum, yum.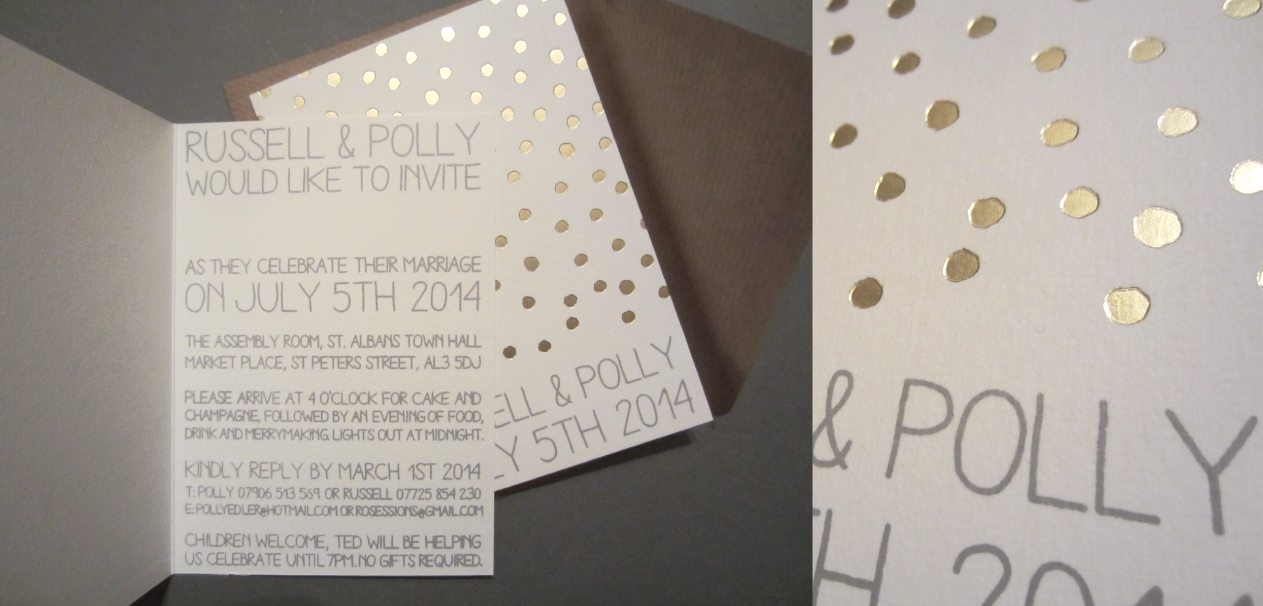 Small A6 folded card using a 50/50 cotton and wood pulp mix provides a lovely texture but nothing too severe or coarse. Printed both sides and finished with a kraft envelope and gold spotty washi tape.
The finished invites. Very pleasing