The second of our crafternoon sessions – # pen & ink. We experimented with brush lettering and drawing with inks. The brush pens were a big hit, Zig and Tombow both being popular alongside the more traditional paint brush & ink.

It was a bit of a type frenzy to begin with, w's were obsessed about. We put into practise some basics, stroke, varying direction & pressure (fat down, thin up : )

Then the colours came out – and the masking fluid, opened up a load more potential. Beautiful washes of colour with type reversed out.

Tea drank, pastries eaten, silence descends as the concentration levels hit their peak : )

We had all thought prior about type we may want to explore, so we had poems for friends, type for wall art and a little boys bedroom, birthday wishes and party invites.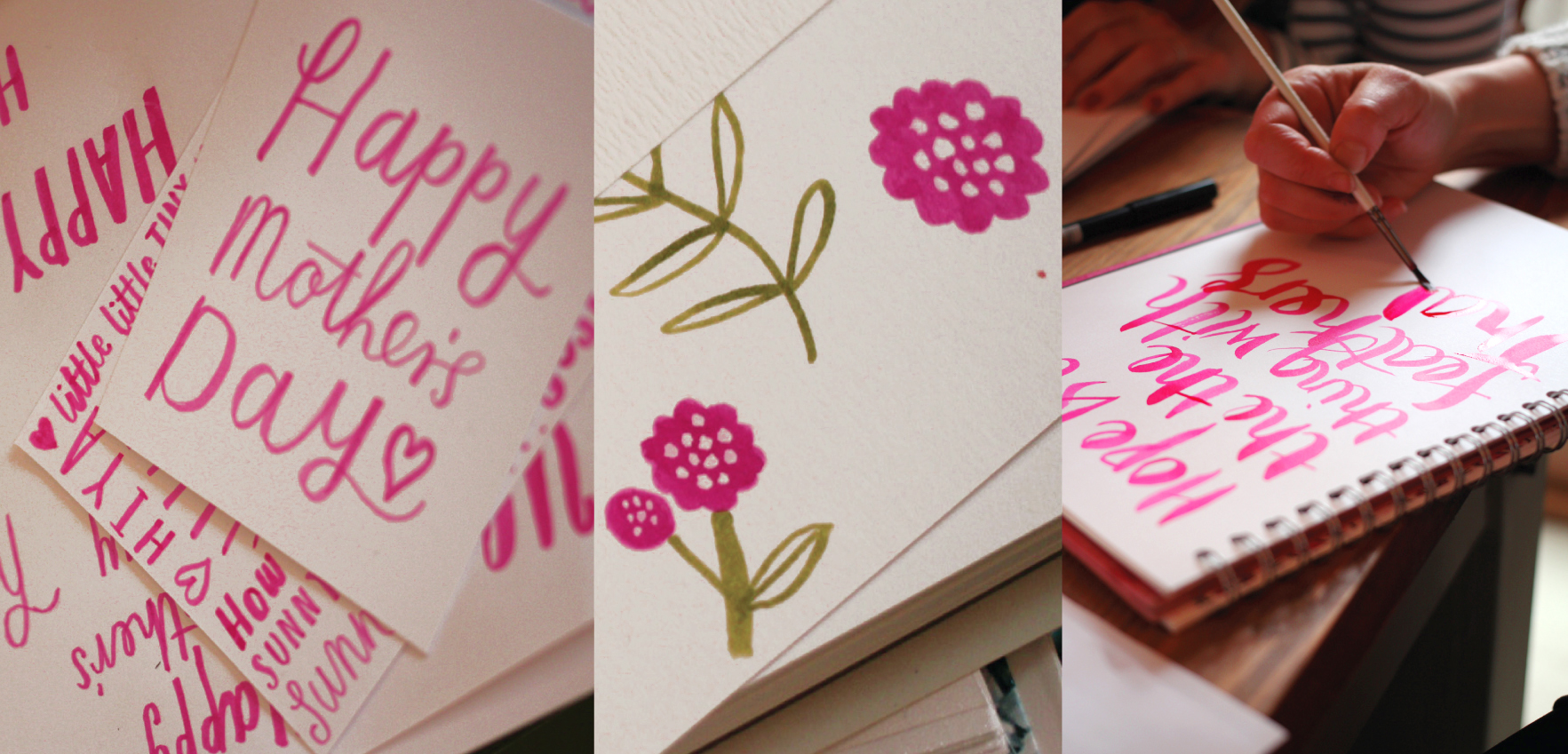 It was of course the run up to Mothers day, so a lot of us tried our hand at making something we would be happy to send.

Tongues out – mean business : )

It was nice to see everyone's individual styles start to come together, quite a varied bunch in the end.

Little geo repeats and graphic florals explored amongst others…

… and beautiful contemporary script.