A beautiful spring wedding and a vibrant palette

After chatting to Anna and getting further details and an idea of what the couple were looking for, I compiled initial mood boards to show potential direction – this one is for the simplicitity of type…

…and this one to be suggestive of spring – but not to fussy. They loved the idea of yellow as daffodills were going to be part of their floral displays on the day.
First pass, the grey type for the front cover – simple and elegant, with leaves being used over flowers as decoration.

Love the yellow – mixed to match the vibrant yellow envelopes.

Second pass and initial cuts to enable registration of the internal type details

All printed, time for final trimming and the fold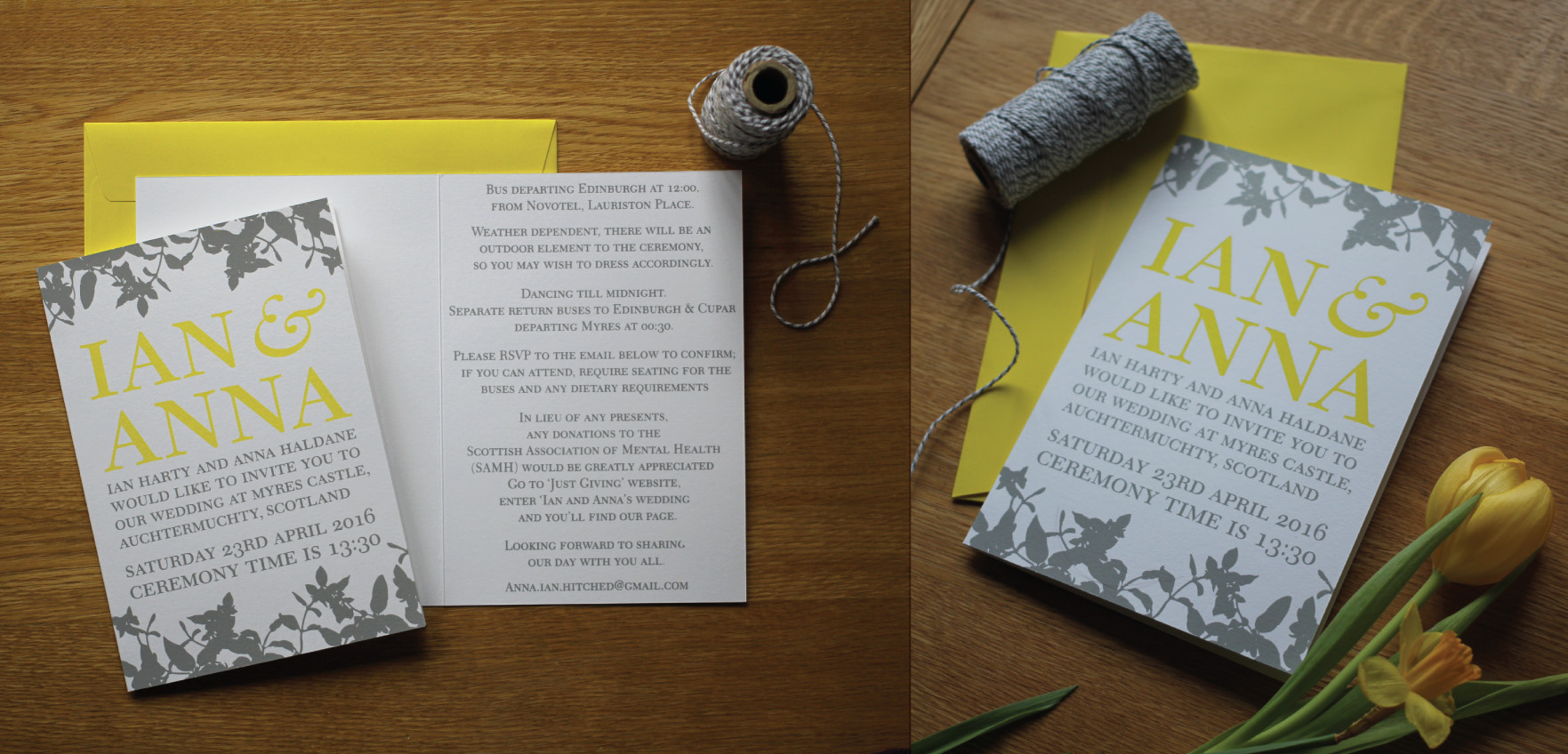 The finished invite, the yellow is a very happy colour indeed : )